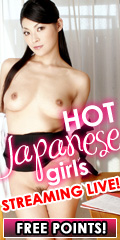 Sakura Live, mainly Japanese live sex, originally a Japanese site and well-known in Japan, now opened their doors for us  so we can have live access to hot submissive Japanese webcam girls who are broadcasting out of their homes all the way in Japan! Join us on a journey to this new unexplored Japanese geisha paradise, where you are in total control.

As a Japanese site should, the Sakura Live homepage with the sexy colors really gives you an oriental feeling when you enter it. It's like walking in one Tokyo's pink sex alleys. Since we all know Japanese girls in general are really submissive and will do whatever you like to make you cum, and best of all, I see plenty of submissive Japanese camgirls online ready to submit! I counted 97 online girls when I visited Sakura Live.

One thing I noticed during my  SakuraLive visit, all I see is girls "alone", so no boys, couples or shemales, so I guess SakuraLive specialty is submissive Japanese webcam girls, and I also believe that is one major aspect that makes Sakura Live rather unique. Of course there are plenty of other webcam sites where we can find Asian webcam girls, but I guess there is a slight cultural difference between Asian or Japanese girls who grew up in the US and real Japanese girls living in Japan. In Japan the girls are more like our beloved geisha's, and are thought to submit. Now, you are probably asking yourself, if these models are really Japanese, do they even speak English? Well, not all of them, but no worries, SakaraLive actually developed a really cool translate option for the common used webcam sex phrases. Just click what you want, for example, click "zoom in on your pussy",  "give me a striptease " or "spank you ass" and you will see the girl act immediately! This is even faster then regular typing, and it adds to the total feeling of being in control.

Now, back to business, The navigation at Sakura Live is very easy to use, you can see who is online, purchase points (credits) or read the FAQ. We like the fact that you can see how many viewers a particular girl has. It gives you an idea of the girls popularity and you can see which girls are available. If you don't want to share your Japanese treasure, private shows are also possible at Sakura Live, they just cost a little more. Most available girls have a free live webcam preview so you can see what she's really like. A cool Sakura Live feature is the "control her toy and webcam" option. Obviously not all girls have this and I believe Sakura is still improving the feature,  it's really awesome to be able to remotely control her webcam, zoom in where you want, control her body and control her toys! Again, awesome!

The Japanese webcam girls at Sakura Live can set their own pricing rates. I have seen some for less then 1 point per minute ($1,80) and I've seen girls charging 2 points per minute ($4,-) I think the prices are very reasonable, taking into consideration that the girls do whatever you tell them and especially with the awesome, translate feature, the control her toy and remotely control her webcam feature.

Since Sakura Live just opened their doors for international viewer, they have a special cheap offer for us so we can try and taste cheap Japanese webcam sex. If you register a new free member account, you can buy 10 points for only $2,95 . So those 3 bucks give you a cheap live Japanese  sex show where you are in control, with no string attached, while there are no membership charges or recurring fees. We absolutely recommend you to try these submissive Japanese webcams, why not, it's almost free!
Pricing : 8
Cam quality / Options : 9
Choice Asian performers : 8
Overall Rating : 8.3
Click here and visit  Sakura Live and use their try-out with  free webcam sex points